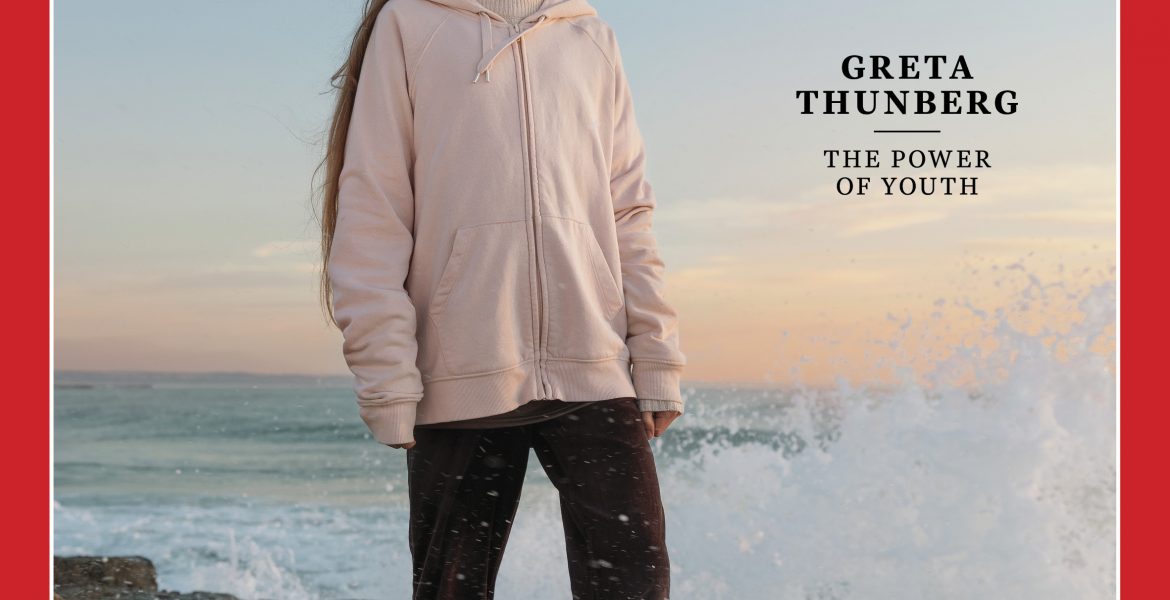 Secondo la rivista Time, Greta Thunberg è la persona più influente del 2019. A dirlo è la consueta copertina di fine anno, che celebra la "Time's Person of the year". La sedicenne attivista svedese, molto discussa e spesso al centro di polemiche, ha iniziato la sua battaglia per il clima Il 20 agosto del 2018, decidendo di non presentarsi più a scuola fino al 9 settembre seguente, giorno delle elezioni politiche nel suo Paese. La protesta era nata in seguito a una serie di disastrosi incendi nei boschi della Svezia, causati da un'estate partcolarmente calda. Da lì è partita l'iniziativa di protesta "Fridays for future".
Ogni giorno Greta si presentava davanti alla sede del Parlamento svedese con il cartello "Skolstrejk för klimatet" ("Sciopero scolastico per il clima").
Con il tempo, la sua protesta è diventata la fonte d'ispirazione per milioni di ragazzi in tutto il mondo, spingendoli a manifestare in piazza.
Greta è affetta dalla sindrome di asperger e da mutismo selettivo, come lei stessa ha rivelato nel suo profilo Twitter, ma questo non le ha impedito di portare avanti la sua battaglia con determinazione, passando per il summit green dell'Onu , durante il quale ha tenuto un infervorato discorso contro l'indifferenza dei leader politici a proposito della questione climatica, fino alla sua partecipazione, in questi giorni, alla Cop25 di Madrid.
La sedicenne è stata inoltre in lizza tra i nomi papabili per il Nobel per la Pace 2019.
Alle parole e alle proteste, la giovane attivista ha affiancato anche azioni e gesti concreti, recandosi al summit Onu di New York in barca a vela e rinunciando così alla comodità dell'aereo, molto meno green.
Numerose le critiche e le accuse piovute su di lei. Su media e social network il dibattito è sempre acceso: Greta cambierà il mondo o è solo una ragazzina manipolata?
Il riconoscimento del Time non dà una connotazione necessariamente positiva alla popolarità di Greta,  ma mette in luce la sua influenza sull'opinione pubblica e la sua capacità di coinvolgere una fascia di popolazione, quella dei giovani, che negli ultimi anni è sempre sembrata restia a scendere in piazza.