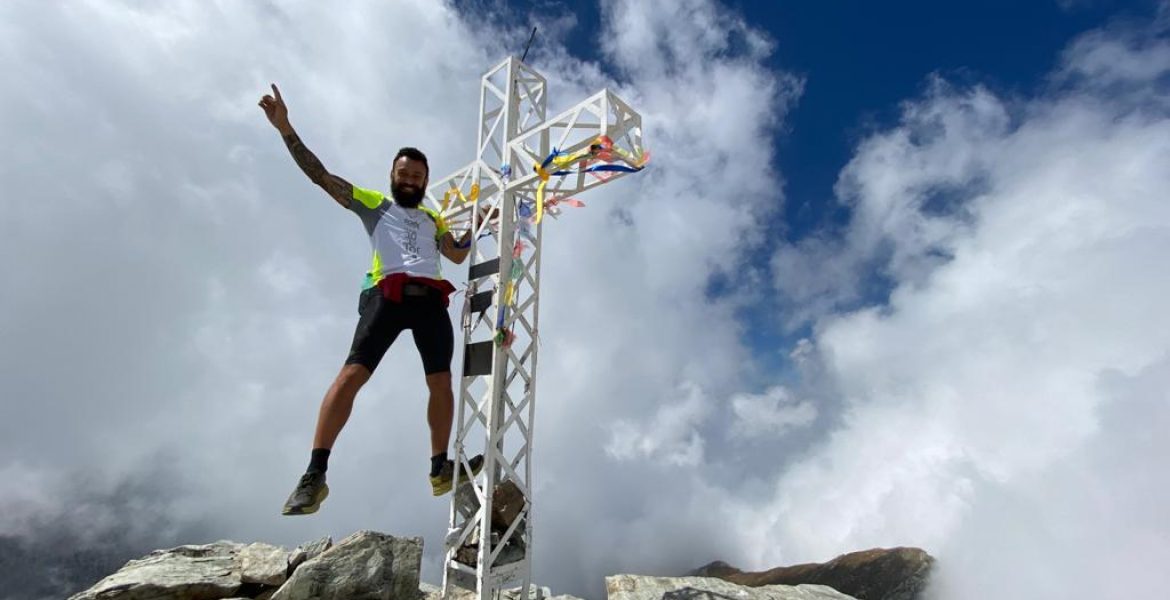 From ancient times humans always wanted to go beyond the limits, challenging themselves and setting their bar higher and higher. Today as yesterday, the idea of challenge exists and persists. Roberto Menicucci, 30 years old, is a sport and endurance trainer but most importantly he is an ultra-athlete.
In the sports field, disciplines named as 'ultra' are the ones that go beyond the normal paths. For instance, an ultra-marathon has a running distance greater than 42,195km. About this topic, Roberto has a lot to say. Indeed, his passion for marathons has deep roots, he has practiced this sport for quite a long time until it became his profession, teaching it to others.
Alone against yourself
"When endurance racing, you are alone against yourself, and you realize that you cannot do anything against nature. In a difficult situation, what makes the difference is what the runner has inside, the energy comes from his feelings and his emotions. Both good and bad memories create the mix to run for a while, to go beyond, to get to the end." The athletic preparation for an endurance race is almost an impossible challenge, very complex because of the heavy trainings and the time-consuming schedule which makes it difficult to balance family life and a job.
We prepare races
"I prefer to say that I am not the one to prepare races, but it's us. Saying 'us' I mean me, my wife Valentina and my son Diego. They are my motivation, they push me to compete against myself. The feeling of running the last 500 metres of the race and seeing my son running against me to cheer me on, gives me that extra energy needed to finish the race. When endurance running, the runner is in his own bubble, against external forces, against fatigue and fear of not making. It is a challenge against themselves."
Roberto made a lot of memories already, taking part in endurance races by bicycle and by foot. One of the most impressive achievements was the race between Belgium and Turkey, together with the one that will start on July 24 th 2021.
NorthCape4000
"The next challenge is NorthCape4000. We will start from Rovereto on July 24 th running across eleven nations and many checkpoints to get to the end. We will go through the East side, Bucarest, then we will go North with the last two checkpoints before Rovaniemi and then lastly we arrive at North Cape. At the beginning there were three available weeks, but because of weather now there are two. There are 300km per day to get to North Cape on time."
Menicoach
Roberto Menicucci is not only an athlete, he is also a physical education professor and trainer. The training site is Campo Sportivo Augusto Manzo di Alba, which is also home for the Albese soccer team, with an athletic track where new materials and furniture are tested for events such as the Olympics. Most important thing here is the adventure, the challenge against the impossible that becomes possible, a huge distance which step by step becomes smaller, until it becomes zero. The finish line, the effort, the sweating, the loneliness. In difficult situations, the man always takes his energies from his own demons, trying to fight them and taking all the courage he has inside.