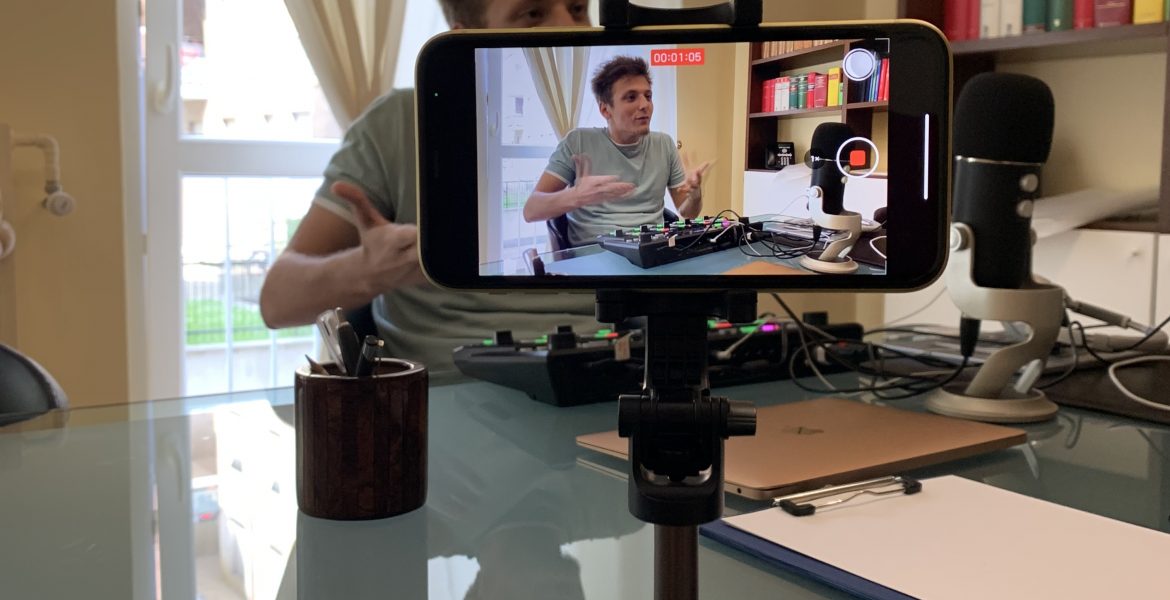 What do you think mathematics, engineering, and beatboxing have in common? Probably nothing. If you ask someone "what is your talent?" and he/she answers "I can imitate the sound of a coffee machine!" What would you think? Maybe it would sound a little weird to you. Nevertheless, somebody pursues a profession  based on his or her abilities. Since ancient times, human beings express themselves by imitating sounds of nature even before they learn to talk. One day, by chance, Davide Iaconianni was watching a video with a man who was copying the sound of dropping water. Then Davide tried to imitate him, he managed to do so and this was a revelation. Since that moment he became passionate about this kind of discipline that is about improvisation, creativity, dedication, history and culture.
The History Of Beatboxing
Beatboxing was officially born in New York in the '70s. It is a form of art in which you produce or copy sounds of nature or instruments by using your lips, your tongue, your nose, your mouth and especially through your breath. It's one of the five "arts" of hip hop.
The American father of beatboxing is Doug E. Fresh, who was called "electronic human drums," which is to say Human beatboxer. Before the seventies, Black jazz singers already used an original beatboxing kind which is scat singing. While singing Louis Armstrong, Ella Fitzgerald or a most recent Al Jarreau make improvisation imitating spirituals and african tribal music.
The Different Sides Of Davide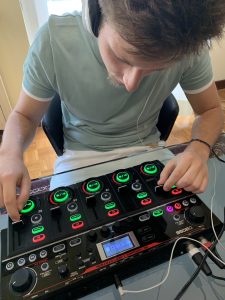 "I'm 22 years old. I'm attending the university faculty of mathematical engineering at Politecnico in Milan but I also have an artistic streak", said Davide, as he holds on to music. He wants people to see his two sides which complete each other. Engineering is scientific, rational, logical and set to a certain mental order, music is creative, unregulated, expressive. His family is very supportive and loves all the different sides of Davide. They stand by his side about both studying and music. Every choice he made about education or hobbies they were encouraging. His friends admire him and love listening to him while performing in freestyle beatboxing.
Just his voice
Davide needs no instruments to have fun. He plays everything by himself. He only has a console for looping his voice, a microphone, a big pair of earcuffs and nothing more. Melody, notes, sounds, all comes from his mouth. You can't learn beatboxing, it is a natural talent, you need to have a great musical ear and a good sense of rhythm and a certain ability with instruments you are born with. At the age of fourteen he found out he had these kinds of abilities and he enjoys it so much.
"Surprisingly people always ask me, how can you do this?".
Italia's Got Talent
He really has fun beatboxing. "When I wake up in the morning, it comes naturally. I think about a sound and I produce it and then I think about how I can mix it with others". He imitates the sound of the coffee machine and of the zip closing and laughs. Davide is so skilled now that he even went on "Italia's Got talent" on the 17th march 2017 . "It was a breakthrough and a great experience performing on a stage in front of a crowd and being on television. By then the other exhibitions were easier and totally different", he tells us. So far he can combine his university commitments with his passion but he knows that one day he will have to make a difficult decision – to pursue beatboxing or engineering as a career.